If you've decided that AppInsights is a good fit for your team, you'll probably be interested in upgrading to one of our dashboard plans. This is a very straightforward process and can be initiated from within the AppInsights app.
If your trial period is still active, start by selecting the primary settings menu via the Gear icon at the top right of the app, then select "Upgrade Plan".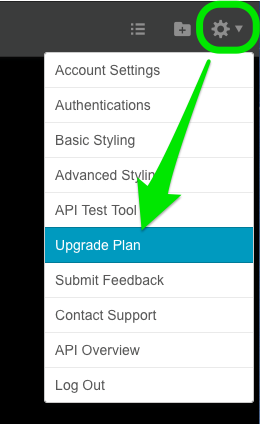 You will then be brought to the AppDirect "Manage Apps" screen where you'll be prompted to "Upgrade to Paid Edition". If your trial has expired, you will be unable access your AppInsights dashboards but will instead be defaulted to the MyApps page upon login where you will similarly be able to "Upgrade to Paid Edition".

Trial active




Trial expired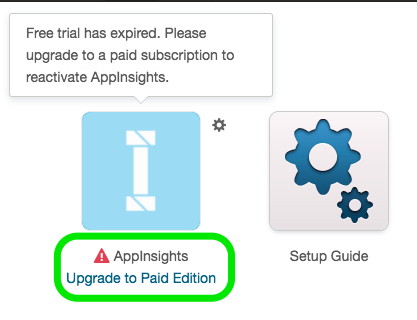 Upon clicking either of these "Upgrade to Paid Edition" links, you'll be prompted to select your preferred AppInsights dashboard plan. Once you've selected your plan, please scroll down to the bottom of the page and click "Continue" at bottom right.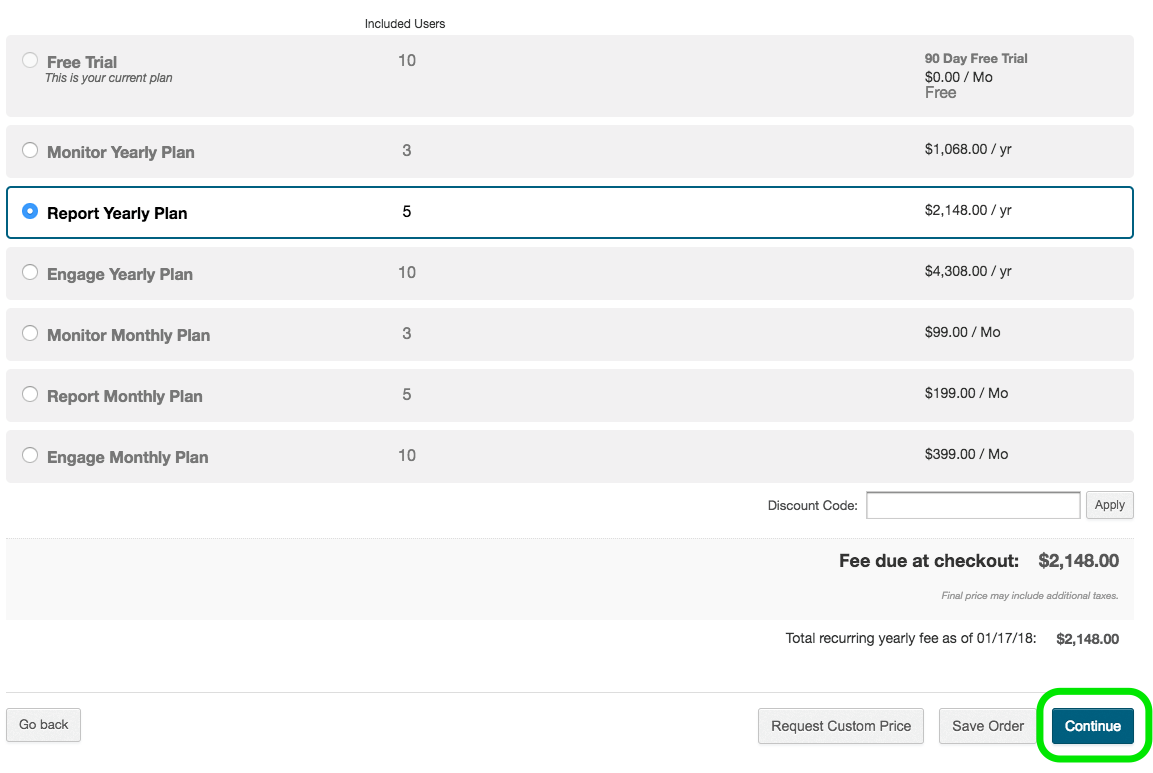 You will then be asked to enter your credit card information and finalize the payment process. Upon checkout completion, you will automatically be issued a receipt which can be accessed by logging into AppInsights, navigating to "Account" at top right, and then hitting the "Billing" tab in the next screen. You will be defaulted to the "Manage Invoices" pane which is always available if you're interested in reviewing your AppInsights billing history.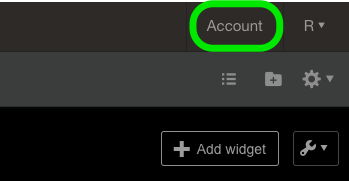 Please note that this check-out flow is only for users who wish to pay by credit card. If you require a pre-issued invoice so you can pay manually via wire or check, please email us.