Adding multiple users to your company's AppInsights account will allow them to separately log on with their own credentials and enable the assignment of different roles / permissions, dashboards, and authentications. Here, we will go through the process of adding users.

Inviting new users:

Any user you'd like to give access to your AppInsights dashboards must first be invited to create an account on the AppDirect marketplace. To initiate this process, navigate to the "Account" tab in the top right corner of the app.



You will be defaulted to the AppDirect marketplace admin dashboard where you can review all the recent events across your account. From this screen, you can also invite new users to create their accounts, individually or in bulk! For bulk invites, you can also specify users to have Billing and/or Company Admin priveleges (only do this if you'd like these users to be able to purchase additional applications, invite and assigns new users, etc).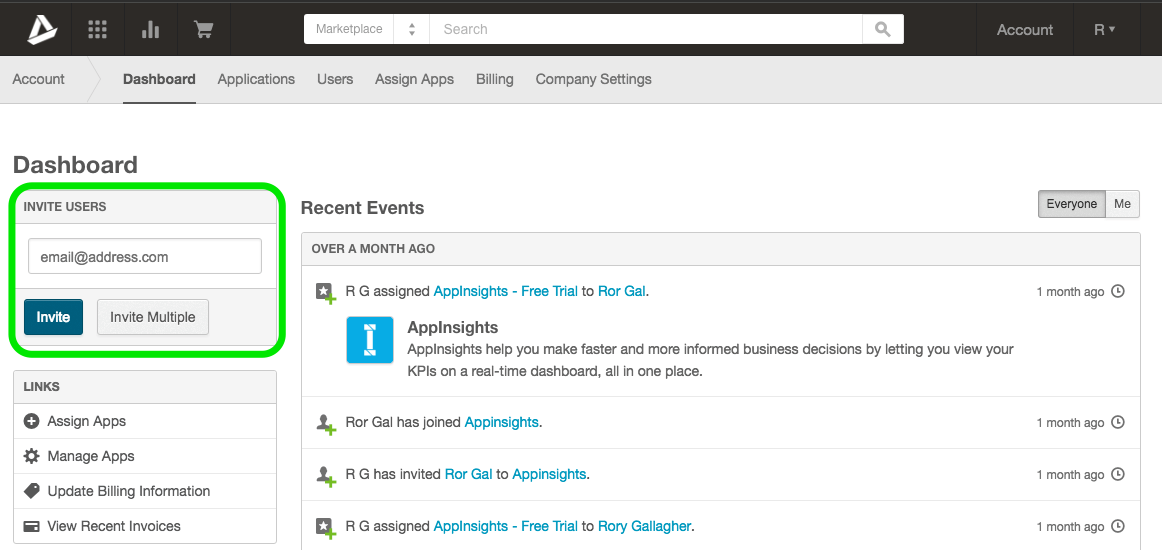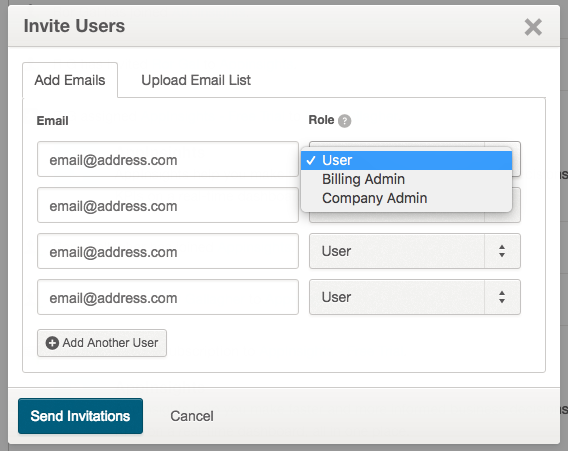 Your invited users will receive an email welcoming them to the AppDirect marketplace (below). Please instruct them to follow the link and create their login credentials -- you will be unable to add them to your AppInsights dashboards until they have confirmed and created their AppDirect account.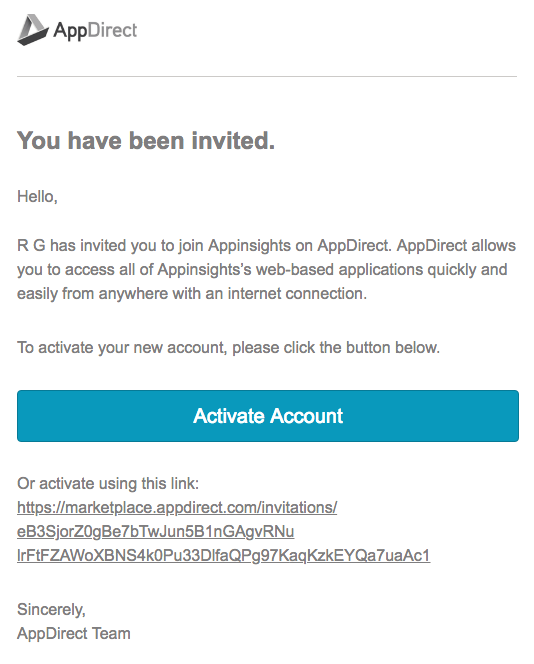 Once your users have created their AppDirect account, navigate to the "Assign Apps" tab from your AppDirect admin dashboard. You can then select which users to assign to which applications. (The marketplace will automatically take into account how many user licenses you have paid for).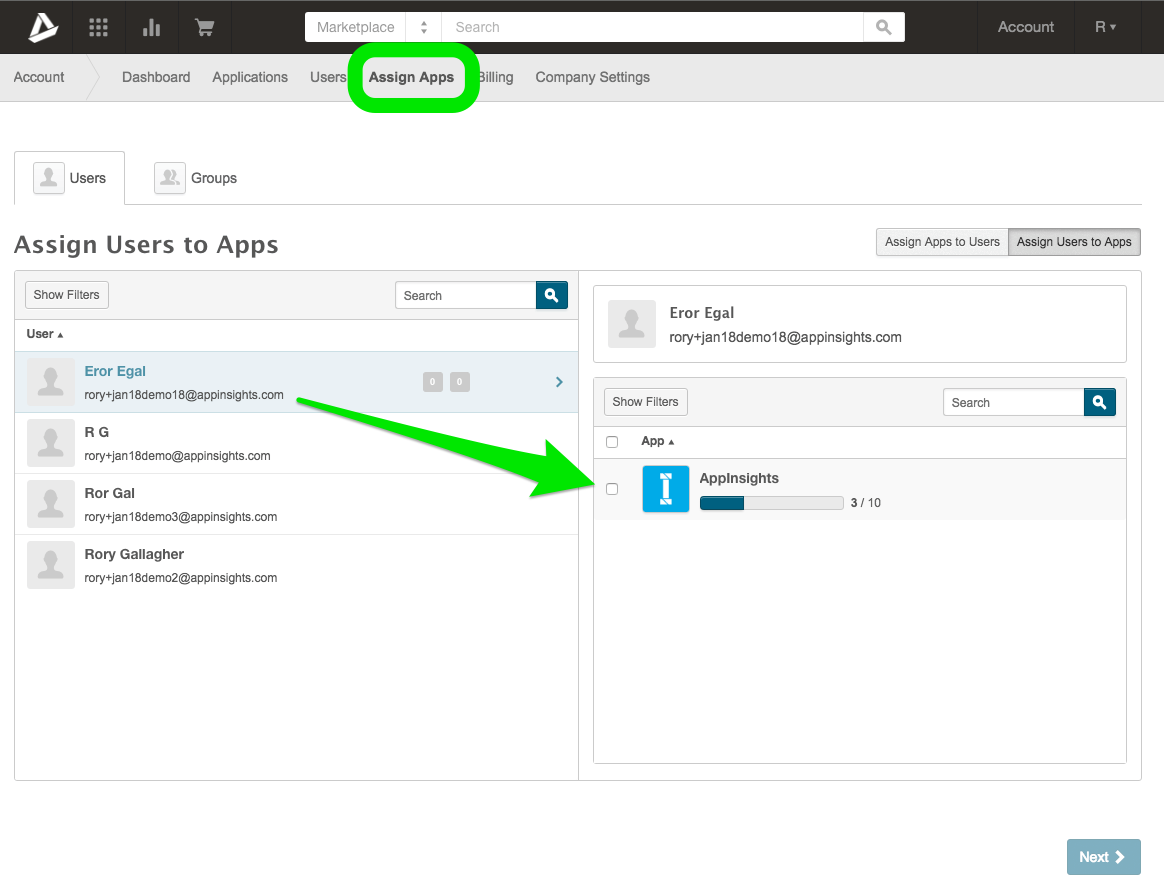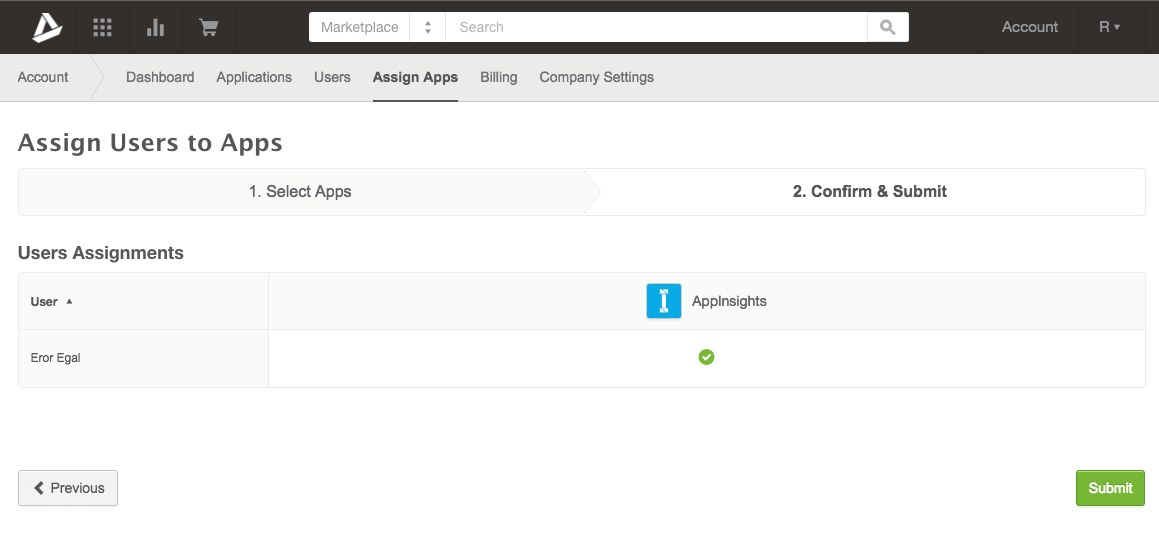 Now that your users have been assigned to the AppInsights application, you can navigate back to the app from the MyApps page and navigate to the Account Settings menu.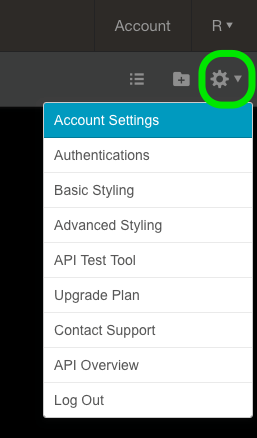 The Account Settings menu will allow you to specify levels of access for each user, as well as the specific folders, dashboards, and service authentications you'd like them to access.


Owner -- same editing privileges as primary account admin
View & Edit -- full editing privileges but unable to invite additional users
View Only -- no editing or invitation privileges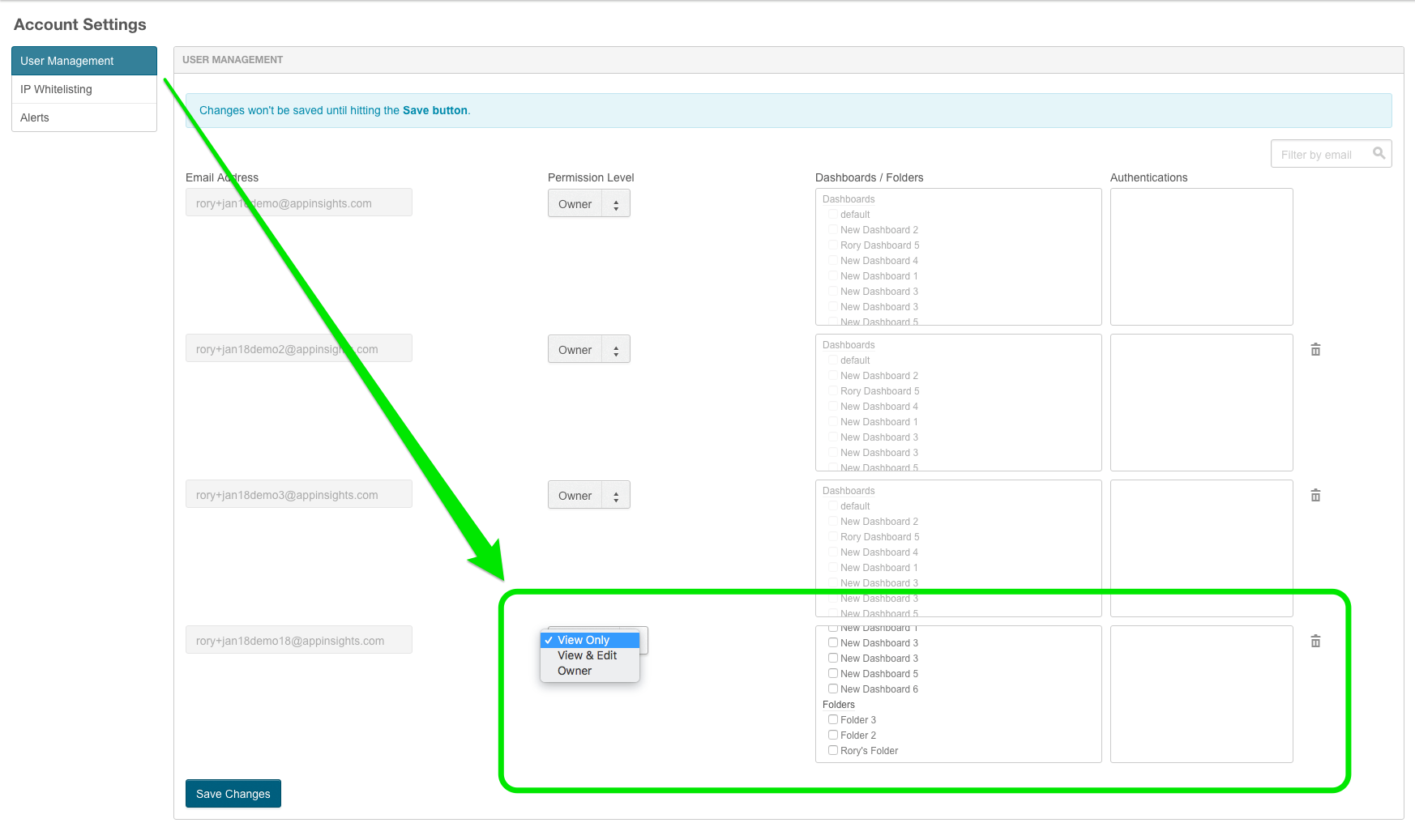 Be sure to hit the "Save Changes" button once you've made the proper assignments. After doing so, your users will now see the AppInsights tile on their MyApps page, and/or can access it via the AppDirect universal header.