There are different steps you need to take to invite other users to your marketplace depending on whether they are internal users or external partners.
Internal users
Examples include inviting your colleagues to perform specific duties or functions:
Marketplace Managers to run the marketplace overall.
IT or Developers to configure an app or integration.
Marketing to help complete product descriptions.
Finance or Billing to run or consult a report.
Etc.
To invite an internal user:
From your Marketplace Home page, locate the module titled 'Bring your team along'.
Enter their email address and select a role. (The default role type that will be assigned is Marketplace Manager, which gives full access to the marketplace.)
You can add more users if you wish.
When ready, click Send Invitations.
Users will receive an email inviting them to register.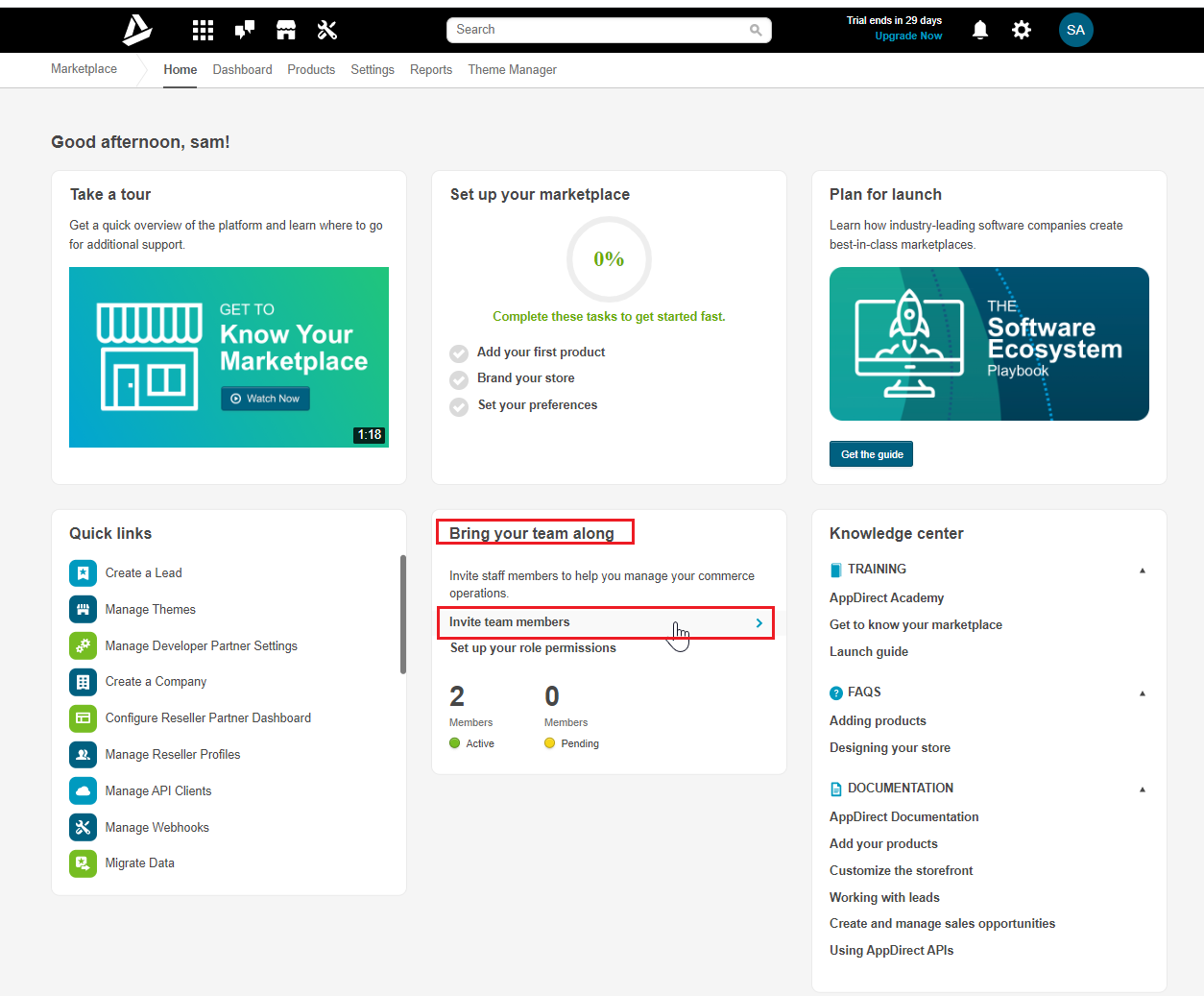 External partners
It's not uncommon for administrators to invite external partners as Developers to the marketplace and allow them to administer their own product descriptions, pricing and lead management.
To invite an external partner follow the steps available here.
At a high level, you'll need to:
Create a company for the partner with login access.
Define company access and permissions - the most common use case is the one described above. The appropriate role for that scenario is 'Developer' access.
Add users to the newly created company.