Our image widget is a great way to visually enhance the structure of your dashboards. Add a company logo, pictures of your sales reps along with their performance data, or embed an inspirational quote to keep everybody motivated!

To get started, navigate to the services panel ("+ Add Widget" button), select the "Content Widgets" tile, and then choose the Image widget.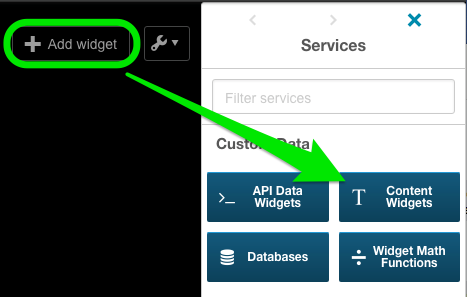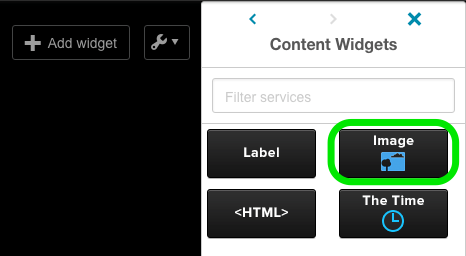 You'll notice that a new widget has been deployed to your dashboard and is waiting to be configured. Click the gear icon and select the "Edit Widget Settings" menu, or click the linked "configure this widget" text to hop directly to this menu.




You'll notice that the "Data Settings" tab is blank -- there is no data being passed to this widget type -- but you can navigate to the "Widget Settings" tab to modify your widget title, limit the length of your image caption, or choose the alignment of your image.




Once you've made these changes, hit the blue "Save" button. Please note: even if you do not plan to make any changes to your widget settings, you must enter the "Edit Widget Settings" menu and hit the "Save" button for any new image widget. This is a mandatory step for activating the widget so that it will properly reference your image URL.

Now it's time to add your image and any associated caption! Hit the widget gear icon again, but this time select the "Add Data" menu.




You will then be presented with a new window with several text fields where you can enter your image URL, a caption title, and a caption. Please note: the image you use must be hosted -- we cannot upload an image from your computer.




Once you've entered your desired image and caption info, hit the blue "Save" button and your widget will populate! You may re-size the widget as desired and your image and caption text will automatically optimize to fit the new widget size.