We offer a number of different ways for you to share your AppInsights dashboards. One simple way to show off your metrics is to send an image or PDF of your dashboard to relevant colleagues or clients. To get started, navigate to the "Email Report" menu by hitting the wrench icon at the top right of your current dashboard: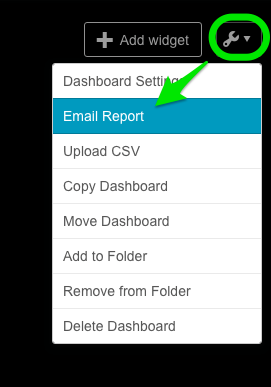 From there, you can list as many recipient emails as you'd like (separated by commas), specify a custom message, and select the file format that is most appropriate.




Once you've listed your emails and customized your message (if desired), simply hit the blue "Send" button and your dashboard will be on its way to your recipients!

If scheduling an automated report is of interest, please check out our "Scheduled reports" tutorial.